New! A&E – History Channel
Are you streaming the shows you want instead of paying your local cable channel loads of money each month? We have made the switch and I could not be happier. I just came across a great deal from A&E so I want to share with you.
Are you a Duck Dynasty fan? How about Vikings or the Wahlburgers? All the shows are on demand and no ads! Lot's of great shows and you can get a 2 week FREE trial right now! What are you waiting for check it out and enjoy some shows!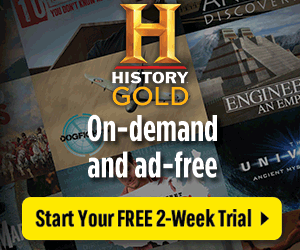 ​Watch History Channel Shows Online
The Best History Shows and Documentaries
Free Online streaming access to hundreds of episodes!
Try 2 Weeks FREE, On Us!​